Family Involvement in Estate Planning: Three Key Elements
Date:
Wednesday, May 15, 2019
Location:
Foxdale Village, State College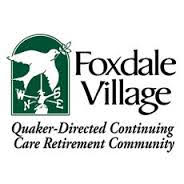 PROGRAM SPONSOR
What are some of the most important elements planners might consider when thinking about engaging family members in planning?
A team of panelists will focus on three areas:
1. When to involve children in the estate planning process and when to share financial information;
2. Power of Attorney preparation and implementation;
3. Postmortem communication of something outside of the scope of the estate planning documents (such as the rationale behind how assets are to be distributed and what considerations the decedent would like the beneficiaries to keep in mind as they determine how to use their inheritance).
Panel members:
Sophie Penney, President, i5 Fundraising
Bob McMinn, EVP & General Counsel, Kish Bank
Andrew Naugle, Administrator, Centre Crest
Wednesday, May 15 from 4:30pm - 6:30pm
Program from 4:30pm - 5:30pm
Networking Reception from 5:30pm - 6:30pm
Foxdale Village
500 E. Marylyn Ave.
State College, PA 16801
Members of CREPC attend at no cost. Guests may purchase tickets at the door for $20.
1 CLE credit will be available thanks to the Centre County Bar Association. CCBA members can attend this program free of charge.
Please RSVP to Larry Mroz, CREPC Treasurer, at laurence.mroz@pnc.com.